Welcome To
Peridot Dental Care
At Peridot Dental Care, each member of our professional dentistry team is chosen by the dentists based upon his or her credentials, chair-side demeanor, and passion for providing the finest in personalized dental care and Dental in Woodbridge.
From routine teeth cleanings and exams to full-mouth restoration, we deliver exceptional care and results in Woodbridge.
Meet Our Doctors
Our Experienced Dentists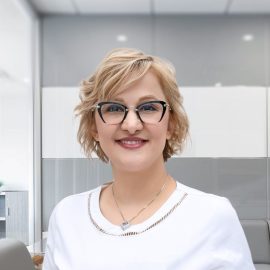 Dr. Elham Faghih Nasiri
Dr. Iman Sabetahd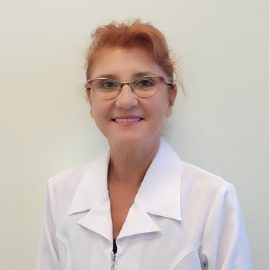 Dr. Ecaterina Manea
Professional Dentist Near Me in Woodbridge
The huge effect standard and solid teeth upkeep has on an individual's regular daily existence is frequently tragically ignored. Not exclusively does supporting those silvery whites assist with biting, however it additionally influences jaw arrangement, face balance, oral infection anticipation, and a singular's general certainty among numerous different things.
To appropriately keep up with those teeth, seeing and setting up meetings with a go-to legitimate and reasonable family dental specialist/facility is strongly suggested in the event that not significant. Unfortunately, this can be troublesome, as scavenging for a decent facility is regularly a long and burdensome cycle. In other words except if you live in or close to Woodbridge and Vaughan – in which case look no farther than our Peridot Dental Care.
Who We Are
Situated in Woodbridge – Vaughan, our Peridot Dental Care is made out of just the top and expert staff. Every one of us buckling down nonstop to oblige each of our customer's dental necessities overall quite well. Consequently, our patients can partake in the full advantage of our administrations, for example,
KIDS Under 3 Years Old
FREE CLINICAL EXAM
ONLY $100 For kids 3-5
Clinical Exam, X-ray & Cleaning + Electric Toothbrush
Senior Discount
( if you are over 65 years of age ), we offer 20% discount.
Braces
Reap the benefit of our promotion, It won't last long.
Implant And Braces
Free water pick for implant and braces patients
Free implant consultation
Free Invisalign and braces consultation
Ask our Free Whitening
with your first comprehensive oral exam, x-ray & cleaning.
Weekends & Evening Appointments
flexible schedule for busy patients.
Don't have coverage for IMPLANT!
we have flexible payment plan.